COVID-19 UPDATE
TTE Training Limited (TTE) have followed, and will continue to follow, general Government and specific Department for Education advice with regards to Covid-19:
TTE's Covid-19 (Coronovirus) Policy and its Opening to All Learners Risk Assessment are available on request.
We would request that anyone who has any of the symptoms outlined in the advice above (a high temperature, a new continuous cough, a loss or change of smell or taste) do not enter either of TTE's premises.
Nick Smith
Chief Executive
TTE Training Limited
Apprenticeships, CCNSG, Compex and much more
Our Vision: To be the leading provider of apprenticeships and technical training for the energy, engineering and manufacturing sectors in the North West.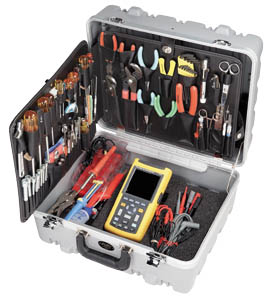 Our Mission: To provide relevant, high quality apprenticeships and other technical training to industry within the North West of England.
To provide an outstanding environment for learning that is welcoming, safe, inspiring, suitably resourced and well managed.

Read our Ofsted inspection report here

Read our Corporate Strategy document here
Engineering Apprenticeships and Adult training courses available from TTE
Below is an example of just some of the adult training courses available at TTE. For a full list of courses offered please click here.
Passport to Safety National Training Scheme (CCNSG), previously known as the Safety Competency Assessed Training Scheme (Scats).
Find out more about our CCNSG training?
Compex Electrical
Competent crafts personnel who are working on ATEX certified equipment in Hazardous Areas.
Find out more about CompEx Uk training? 
Compex Dust
Craft persons/responsible persons installing, maintaining, operating or  inspecting equipment in Combustible Dust Hazardous Areas.
Employer Led Engineering Advanced Apprenticeship
Engineering offers the opportunity of a secure career with a business in a range of different industries, and one of the most interesting ways of becoming a successful engineer is to train through our Apprenticeship Programme.
Employer Led Laboratory Advanced Apprenticeship
Learning the skills of a Laboratory Technician offers the opportunity of a job in many different industries, and one way of becoming a successful scientist is to train through an Advanced Apprenticeship.
Level 2 Study Programme
Our Level 2 Study Programme aims to prepare learners for employment and/or an apprenticeship in mechanical or electrical industrial engineering.
TTE Wellbeing Programme
TTE is committed to actively promoting good mental, emotional and physical wellbeing to empower all staff and learners to thrive.
As a training provider we know there has never been so much pressure on staff and learners to deliver. productivity and consistency are vital so its in everyone's best interest that people feel well both physically and mentally.
In January to celebrate are 30 years TTE will roll out its first annual 'Wellbeing Programme' which is filled with positive talks and activities themed around general wellbeing and positive mental health.
We hope the programme will have a positive impact on staff and learners and ultimately improve performance, job satisfaction, increase productivity and promote staff and learner engagement.