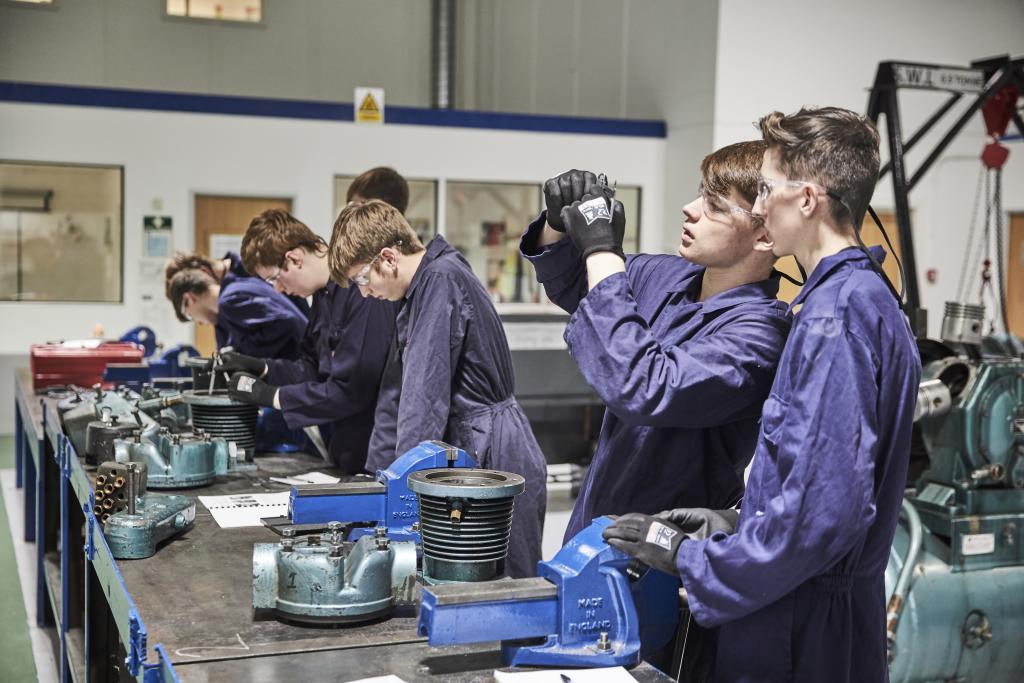 This programme is aimed at equipping talented young people (16-18) with the essential skills required to contribute to the ongoing success of the engineering sector.
Our Level 2 programme is designed to cater for the following:
Applicants who wish to gain knowledge of essential basic Electrical OR Mechanical skills in order for them to enter into a career in engineering. We have a number of employers who look to sponsor from this programme.
Applicants who may have been unsuccessful gaining entry onto the level 3 programme. This course will enable you to gain experience and a qualification, which may be beneficial if you wish to re-apply.
Training will be delivered at our training centre in Ellesmere Port, offering industry-led, "hands on" practical training, working towards a City & Guilds Level 2 NVQ qualification, in either the Electrical or Mechanical discipline.
Mechanical
Specific areas covered will include:
Bench fitting
Mechanical maintenance
Mechanical assemblies.
Electrical
Specific areas covered will include:
Wiring and testing
Electrical maintenance
Electrical assemblies
In Addition
Enhanced learning is offered by way of:
CV Writing
Interview Techniques
ROSPA equivalent in Health and Safety
Young Leaders Award
Cross Skilling
Subject to satisfactory attendance and completion of the course, you may be considered for interview with some of our employer companies. You may apply for the advanced programme for the following year. Either of these will give you the opportunity to undertake level 3 qualifications.