Every day, 1.3 million people go to work without the skills they need to do their jobs well. With help from Workplace Learning you can invest in skills, giving your employees the ability, confidence and motivation to deliver real business results.
Workplace Learning is a joint investment – you and the Government working together to boost your business by improving the skills of your individual staff members. Use our expert, impartial service as a tool for long-term business success.
Workplace Learning can help your business :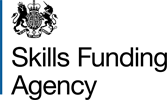 get the essential skills to boost your business performance
improve your business efficiency and increase profits
help your staff grow in motivation and confidence
Business benefits
Formerly known as Train to Gain, Workplace Learning has helped over 143,000 businesses and nearly 1 million people realise the benefits of better skills, and demand continues to grow.
Training benefits your business in many ways. It boosts competitiveness, productivity and staff motivation, and reduces your recruitment costs. By taking on the hard work of identifying and organising your training, Workplace Learning helps you realise the benefits for your business.
Efficient, motivated staff
Over 45% of staff say that they'd feel more motivated if their organisation invested in their skills. Training gives your employees the skills and awareness to do their jobs effectively, and the initiative and ambition to drive your business forward.
Enhanced profits
Getting the right skills in place cuts waste and boosts profitability. A typical 50-employee company could save £165,000 every year by filling the gaps in its employees' skills (Employers' perspectives on improving skills for employment, National Audit Office, 2005).
A competitive business
Training can help keep your business competitive. Whether you're mastering new technical developments in your sector, making the best use of IT, improving your customer service or boosting your internal efficiency, training keeps your skills up to date and makes sure you stay ahead of the competition.
Staff retention
45% of employees surveyed would feel more valued if their employer invested in their skills. By supporting your employees' development and helping them gain valuable qualifications, you strengthen their commitment to your company. They'll stay longer-term, cutting your recruitment costs.
Fewer unfilled positions
In 2007, 130,000 jobs remained unfilled because no suitable candidate was available. By training your existing staff you can be sure that you always have the right person for the job.
Eligibility and Funding
There are a number of joint initiatives available for employers and these are changing all the time. They remain focused training programmes for small and medium sized private sector businesses to develop and enhance a range of skills.
First full Level 2 qualification (equivalent to 5 good GCSEs)
For employees who don't already have a full Level 2 qualification, we provide full funding for literacy, numeracy and English language skills, plus their first Level 2 qualification. There is funding available for a number of additional Level 2 qualifications.
Contributions to Level 3 qualifications (equivalent to 2 A-levels)
For employees with a Level 2 qualification, we'll contribute significantly towards the cost of a Level 3 qualification. For employees who don't have a Level 2 qualification but have the skills to progress straight to Level 3, we will provide full funding for the Level 3 qualification. For those who already possess a Level 3 qualification or above there is limited funding available for a number of additional Level 3 qualifications.  For those employees who are aged 19-25 and don't already have one we provide full funding for a Level 3 qualification.