CompEx Training Audience
Electrical and/or Instrumentation personnel involved in the selection, installation, inspection and maintenance of Electrical and Instrument equipment for use in Hazardous Areas/Potentially Explosive Atmospheres.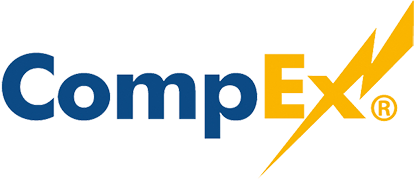 CompEx Training Objectives
To deliver competence-based training and assessment in the selection and use of electrical apparatus in Hazardous Areas, in accordance with the Electricity at Work regulations 1989, ATEX Directives, National and International Standards and DSEAR (Dangerous Substances & Explosive Atmospheres Regulations).
Specifically, the course will cover:
Area classification and zoning.
Equipment groups and gas sub-divisions.
Temperature classification.
Sources of ignition.
IP Ratings and Impact Protection.
Marking and Identification.
Earthing and Bonding.
Protection methods in detail.
Wiring systems and glanding.
Permit to Work and other documentation.
Electrical Isolations.
Installation, Maintenance, Testing & ATEX Inspections.
CompEx Training Delivery
Content:
Theoretical and Practical, teaching aids & practice/revision tests.
EX01 – practical: Installation: Ex'd' 'e' and 'n'.
EX02 – practical: ATEX inspection: Ex'd' 'e' and 'n'.
Ex03 – practical: Installation: Intrinsic Safety Exi :.
EX04 – practical: ATEX inspection: Intrinsic Safety: Exi.
Ex01 to Ex04 – theory: online multiple-choice Test.
Certification
CompEx – UKAS accredited International Certificate of Core Competence.
Duration
5 days.
Cost
£925 + vat per delegate.
Venue
New Horizons House, New Bridge Road, Ellesmere Port, CH65 4LT.
Numbers
Up to nine delegates per course.
PPE Required
Overalls & safety footwear.
Open courses are also available, please call for scheduled dates and cost. To find out more about CompEx training read our "What is CompEx Training" guide.