CompEx Training Audience
CompEx training is aimed at competent electrical and instrumentation personnel. These personnel are involved in the selection, installation, inspection and maintenance of electrical or instrumentation equipment. This equipment is used in potentially hazardous and explosive atmospheres which can occur in working environments both onshore and offshore.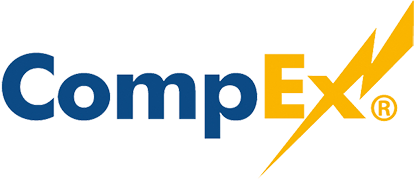 CompEx Training Objectives
The objective of CompEx training is to deliver competence based training and assessment. Competency is focused on the selection and use of electrical apparatus in potentially explosive atmospheres. CompEx training helps organisations comply with the Electricity at Work Act, 1989, regulation 16.
Specifically CompEx training will cover the following elements.
Area Classification and Zoning.
Gas Groups.
Temperature Classification.
Sources of Ignition.
IP Ratings and Impact Protection.
Marking and Identification.
Earthing and Bonding.
Protection Methods in Detail.
Wiring systems and Glanding.
Permit to Work and other Documentation.
Electrical Isolations.
Installation, Maintenance, Inspection and Testing.
CompEx Training Delivery
CompEx training is delivered as 50% theoretical and 50% practical. Training includes teaching aids, questionnaires and national competency assessment.
Assessment includes the following four units.
Preparation and Installation of EEx'd' 'e' 'n' and 'p' Systems.
Inspection and Maintenance of EEx'd' 'e' 'n' and 'p' Systems.
Preparation and Installation of EEx'I'a and EEx'I'b Systems.
Inspection and Maintenance of EEx'I'a and EEx'I'b Systems.
On-Line Examination.
CompEx Training Certification
The Course duration is five days.
Course cost for Full Course is £910.00 plus VAT per delegate and the Refresher is £520 plus VAT.
The course is delivered at our training centre. The address is New Horizons House, New Bridge Road, Ellesmere Port, CH65 4LT.
The maximum number of delegates per course is eight.
Each delegate will require the following Personal protective equipment (PPE). Overalls, safety boots or shoes and safety glasses.
Open courses are also available, please call for scheduled dates and cost. To find out more about CompEx training read our "What is CompEx Training" guide.
2021 Available Training Dates
Full Course:
21st-25th June
28th-2nd July
12th-16th July
26th-30th July
9th-13th August
16th-20th August
13th-17th September
27th-1st October
11th-15th October
18th-22nd October
8th-12th November
22nd-26th November
6th-10th December
Refresher:
4th-6th May
1st-3rd June
15th-17th June
6th-8th July
24th-26th August
7th-9th September
21st-23rd September
5th-7th October
2nd-4th November
16th-18th November
30th-2nd December
14th-16th December