None of us have ever known a year like the last one and while the all clear has not yet been sounded things are largely beginning to feel like normal again.
It's been a tough year for many; for many more hardship continues and for young people who were ready a year ago to spread their wings and go and explore the wider possibilities of life, it has been a nightmare.
Eighteen-somethings wanting to fly away from home to university; 16-18-year-olds contemplating A levels, Further Education and Higher Education choices have been plagued with uncertainty about their future.
But hope returns – as we return to some degree of normality, the huge growth in the engineering and engineering construction industry is fuelling demand for skilled workers, creating jobs and pushing up wages.
The constant demand for new power generation and technical skills means there are lots of well-paid jobs for skilled engineers and engineering construction workers.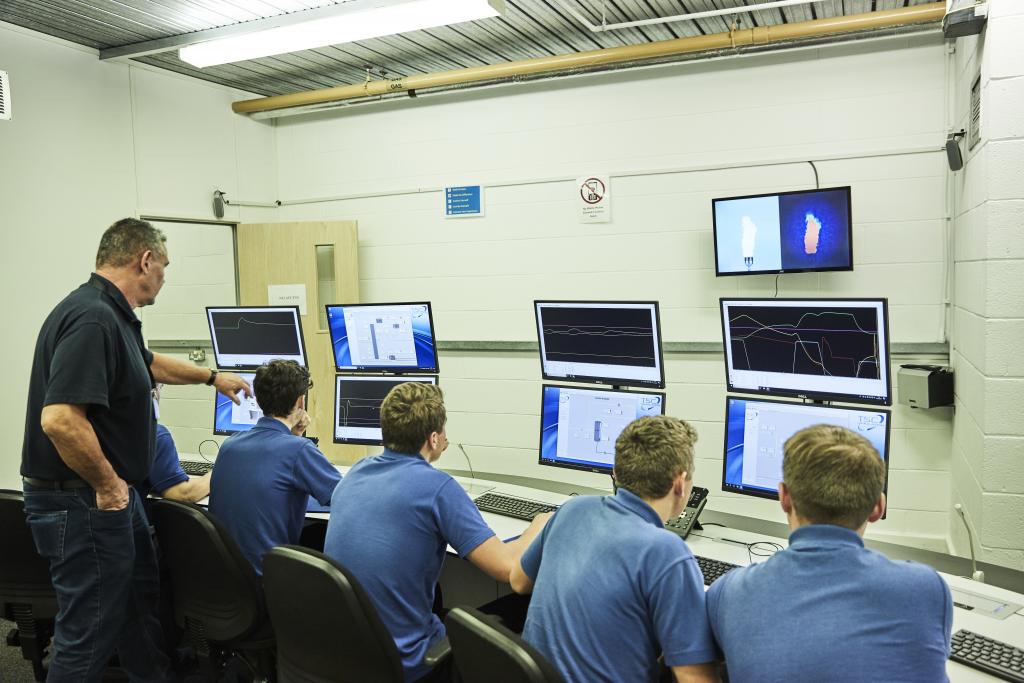 Filling the Skills Gap
It's a skills gap that needs filling urgently and apprenticeships are more important than ever. These jobs are there for the taking by anyone who shows passion, commitment and puts their head down and studies hard.
What's more, apprenticeships are seen as vital by all political sides in helping to rebuild the economy and provide the skills which employers need.
As discussed elsewhere in these blog pages, all apprenticeships are focused around work based learning with academic days woven into the programme. Apprentices learn the skills and knowledge to become more competent in the workplace but will also learn the soft skills and behaviours including self-motivation, integrity, positivity, teamwork and personal drive.
This is also about developing individual and societal potential. The pandemic has changed the world in a myriad of ways, for example, speeding up the digital revolution; greater focus on the challenges of climate change; and ushering in new industries, all of which are creating thousands of opportunities for young people of today and tomorrow as well as opportunities for older workers to upskill and reskill.
The level of apprenticeship you can apply for depends on what qualifications you have, and there are plenty of options for progression once you have completed your chosen apprenticeship.
If you start with the Intermediate Level 2 apprenticeship, the next stage is to move onto an Advanced Level 3 qualification and – higher skills mean higher earnings.
TTE Level 3 Study Programme
Here at TTE we specialise in two Level 3 apprenticeships – Engineering and Laboratory Technician, both of which offer the chance to be at the cutting edge of science and technology and secure an exciting career on completion of training.
Our Engineering apprenticeship programme is three and a half years gaining practical experience both at our dedicated training centre and on-site with an employer. Two years of that is broad based training that progresses on site with the company you are with. Specialisms include: Process/Manufacturing Engineering; Electrical Engineering; Instrumentation; Mechanical Engineering; and Process/Manufacturing Engineering.
Every week our apprentices spend four days of practical skills training at our centre and one day and one evening's academic study for up to two years, together with on-site visits to their employer, after which they are then based on-site with their employer.
On completion you will be the proud bearer of a Level 3 Science Industry Maintenance Technician or Level 3 Science Manufacturing Technician; or a Level 3 BTEC Diploma in Advanced Manufacturing Engineering.
The Laboratory Technician's course is a sponsored two and a half year worked based programme gaining practical experience with a sponsor company while studying for nationally recognised qualifications.
They are numerous and include RoSPA Health & Safety Basic Certificate; Level 3 NVQ Diploma in Laboratory and Associated Technical Activities (QCF); Level 3 BTEC Diploma in Applied Science (QCF) or BTEC Higher National Certificate Diploma in Applied Chemistry (QCF).
There are two training phases, the first lasting 12 months based at your sponsor company where you will learn everything from differential scanning calorimetry to infra-red spectroscopy! During this phase you will study for the BTEC Diploma (QCF) or Higher National Certificate Diploma (QCF) one day per week, which you will complete in the 18-month second phase, as well as your NVQ Level 3 Diploma (QCF).
Extras
Both programmes are specially designed training programmes incorporating whole personal development which includes two weeks at the fabulous outdoor pursuits provider, The Brathay Trust on the shores of Lake Windermere in the Lake District.
And given that this is work based learning, apprentices receive a competitive monthly salary plus paid holiday. What's more, free transport can also be provided to TTE from either Chester or Ellesmere Port train station if required.
Sounds good? Don't delay, make the move to level 3 apprenticeships today, learn and earn, become qualified and pick up practical transferable skills that will set you up for life.