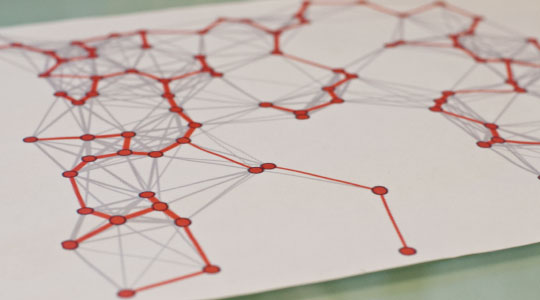 From design to project management. There's always something to be excited about in the engineering industry. Whether you're helping to look after the environment, or working on a plan to help the public travel on more accessible routes. The variety in the engineering industry makes it an attractive career prospect to many.
Engineering is a challenging sector. But, it provides the opportunity for individuals to flourish and engineers are in constant demand. Individuals that complete an engineering apprenticeship are more likely to find employment in a short space of time.
So what benefits do engineering apprenticeships offer?
A Sense of Satisfaction
Engineers can benefit from career satisfaction. Due to the fact that technology is constantly evolving. Those with an interest in technology and engineering will be provided with ample opportunity to work on projects that satisfy their need to be involved in the latest trends in the industry. This means that apprentices are always learning and constantly refreshing their skills and knowledge as new technology is introduced.
Development of Specialist Skills that can be Used in Other Industries
An apprenticeship in engineering allows trainees to develop specialist skills. But also skills that are transferable. Apprentices will develop their problem solving and project management skills as part of their engineering apprenticeship. And this knowledge can be used across a range of different industries. Apprentices also develop their versatility and adaptability. As they are required to contribute to an environment that is evolving rapidly.
Good Prospects and Money
Many people decide to undertake an engineering apprenticeship because of the financial incentives and the prospects that are available when they complete their training. There's an increasing demand for qualified and skilled apprentices. Businesses often struggle to recruit for their vacancies. This is why the starting salaries for apprentices are among the best.
The impact that technology is having on business, means that many are looking to recruit individuals that can provide their skills and knowledge to assist them with this ever-changing landscape.
Opportunities for Career Progression
There are plenty of opportunities to branch out into other industries or work up the ladder after undertaking an engineering apprenticeship. A large majority of sectors have a demand for engineers. This means that there are opportunities for engineers to use their skillset in many different environments.
Many engineers also work their way up to executive level roles within a company Which is encouraging for those who are thinking about an apprenticeship in engineering.
What Types of Engineering Apprenticeships are There?
Engineering is a wide-ranging discipline that spans many sectors. This means that there are different engineering apprenticeships which are focused on specific industries. An apprenticeship in engineering manufacturing means that apprentices could go on to work in aerospace, marine maintenance or the automotive industries.
Another sector for apprentice engineers could consider is engineering construction. Where they will help to construct built environments, which may include the erection of steel structures and or assisting teams with welding.
Engineering apprenticeships also include courses that train people to fit boilers, install central heating or repair fan systems. This shows that there are many different apprenticeships in engineering that allow individuals to use their interests and talents across many sectors.
Engineering Continues to be a Good Career Choice
With so much to offer, it comes as little surprise that engineering is a sector which is seeing an increase. But there's still some way to go. As the demand for highly skilled engineers means that there's a shortfall when it comes to recruitment. So it's important for budding engineers to consider their options carefully. And part of this process is to make the choice to enrol onto an engineering apprenticeship.