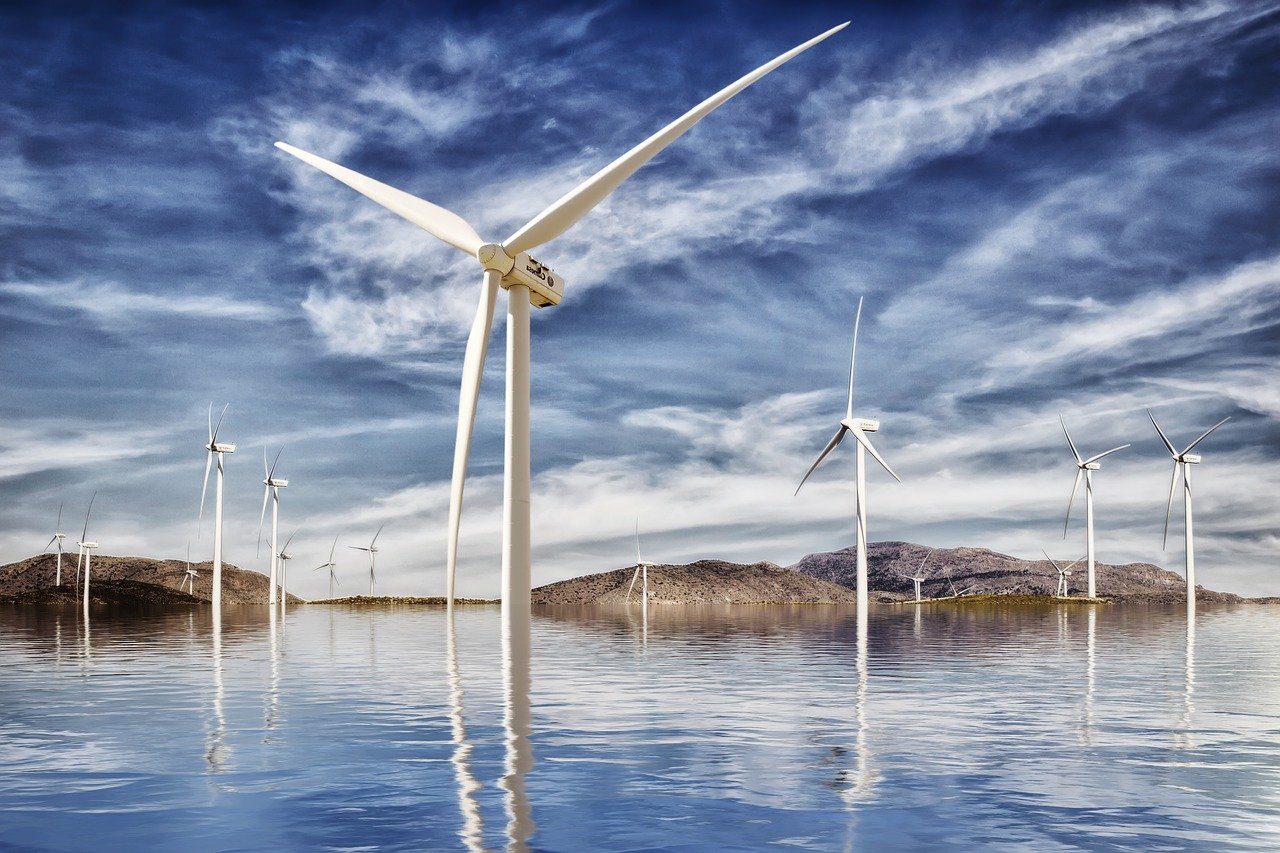 In March, Chancellor Rishi Sunak delivered his much anticipated, Covid-influenced spring budget.
As we know Covid-19 has brought serious worldwide attention to the climate crisis. The opportunities in the green/low carbon economy are huge and are likely to see big growth in the UK and internationally from 2021 onwards.
Early adopters can capture market share and develop know how and expertise to tap into massive global markets as well as future proofing themselves. Businesses that are able to take advantage of fiscal stimulus packages and pivot now rather than later will be at the vanguard.
Accordingly, in pinpointing the areas for priority government spending over the next 12 months, Sunak said the nation's future economy requires investment in "green industries" across the country.
In so doing he announced the UK's first-ever "Green Infrastructure Bank" which will invest in public and private projects to finance the government's 10-point plan for a "green industrial revolution".
Clearly this will also have an impact on apprenticeship provision. And it needs to, because like so many parts of the employment and training sector the last 12 months have seen it take a pounding from the coronavirus pandemic.
Official Department for Education data shows there were 60,860 apprenticeship starts reported between 23 March and 31 July 2020, which amounts to a 46 per cent drop compared to the 111,570 reported for the same period the previous year.
In the world of construction, apprenticeship numbers have plummeted reportedly by a staggering 40%. Figures also show there have been more than 3,000 apprentices made redundant since the start of 2020.
Latest quarterly data for the start of 2020/21 suggests that the slide is being arrested. So, Sunak's announcements in March revealed that the government is hoping that an uptake in apprenticeships will help tackle unemployment.
Among the headlines were £126m for traineeships in England for "high quality" work placements and training for 16- to 24-year-olds in the 2021/22 academic year. It's hoped that this will attract a further 40,000 traineeship starts next year and employers who provide trainees with work experience will continue to be funded at a rate of £1,000 per trainee.
And Sunak announced that any employers who hire a new apprentice between 1 April 2021 and 30 September 2021 will receive £3,000 per new hire – double the previous amount and regardless of the apprentice's age. This is on top of the £1,000 payment already provided for new apprentices aged 16–18 and those under 25 with an Education, Health and Care Plan, meaning that some employers could receive £4,000 in total.
Apprenticeships are a way of futureproofing the UK workforce, especially within construction – an area with an undeniable skills shortage. In 2021 engineering and construction will need to embrace both the possibilities of the green/low carbon economy (renewables) and address the skills gap more urgently than ever.
According to an article in Energy Voice recently, offshore wind is quickly becoming the standout industry for aspiring, lowcarbon energy apprentices. RenewableUK calculates that, of the 30,000 new offshore wind jobs by the end of the decade forecast for the UK, 3,000 or so will be apprentices. 
The green revolution is upon us. UK electric and hybrid car sales hit record levels in March, as demand for greener vehicles surged. And if its good enough for cars, it's good enough for the drinks industry. At the end of last year cleanearthenergy reported that they had installed a wind turbine for Budweiser Brewing Group in Wales. 
Meanwhile on Easter Monday, Great Britain's electricity system recorded its greenest ever day as sunshine and windy weather led to a surge in renewable energy. This is just the tip of the rapidly melting iceberg.
However, whatever the energy source and whether it's engineering or construction, the future is in jeopardy if the skills gap isn't addressed and more people are encouraged to sign up to apprenticeships – especially women. Talent acquisition is only going to become more challenging in the near future when in competition with other sectors, tech for example, and as markets continue to grow.
EngineeringUK published a report last year on perceptions of engineering as a career from 2015-2019. The findings indicate that engineering is not just for boys, with 94% of girls at school leaving age (16–19) in 2019 saying they agreed that engineering is suitable for them as well and, tellingly, 81% of boys at school leaving age in 2019 agreed. 
The same report showed that female under-representation in the engineering workforce is largely due to girls dropping out of educational pathways at every decision point, despite generally performing at least as well as boys in STEM subjects at school. For apprenticeships just 1 in ten of those on engineering-related apprenticeships are female. It's a subject that Engineering UK chief executive Dr Hilary Leevers tackled in her recent blog in The Engineer .
And yet, another recent survey suggests that because of the pandemic more young women than men are looking at healthcare and more young men than women are looking at engineering or tech.
Another way for businesses 'to mind the gap' is by investing in reskilling programmes. Not only do they provide a sustainable talent pipeline, they demonstrate that there is opportunity for progression and variation within businesses too. 
Build Back Better (after Covid) is becoming the new buzz phrase across the world for government and business, including in engineering and construction. Klaus Schwab, founder/chairman of the World Economic Forum has called it The Great Reset: "The pandemic represents a rare but narrow window of opportunity to reflect, reimagine, and reset our world." Among other issues, it's also explicitly about redesigning skills and jobs to make the world more resilient and sustainable.
The world and the people in it have changed in the last 12 months and narrowing the skills gap has become the fierce urgency of now. School leavers need careers, people need jobs, economies and ways of life need protecting and our sector has something for everyone.