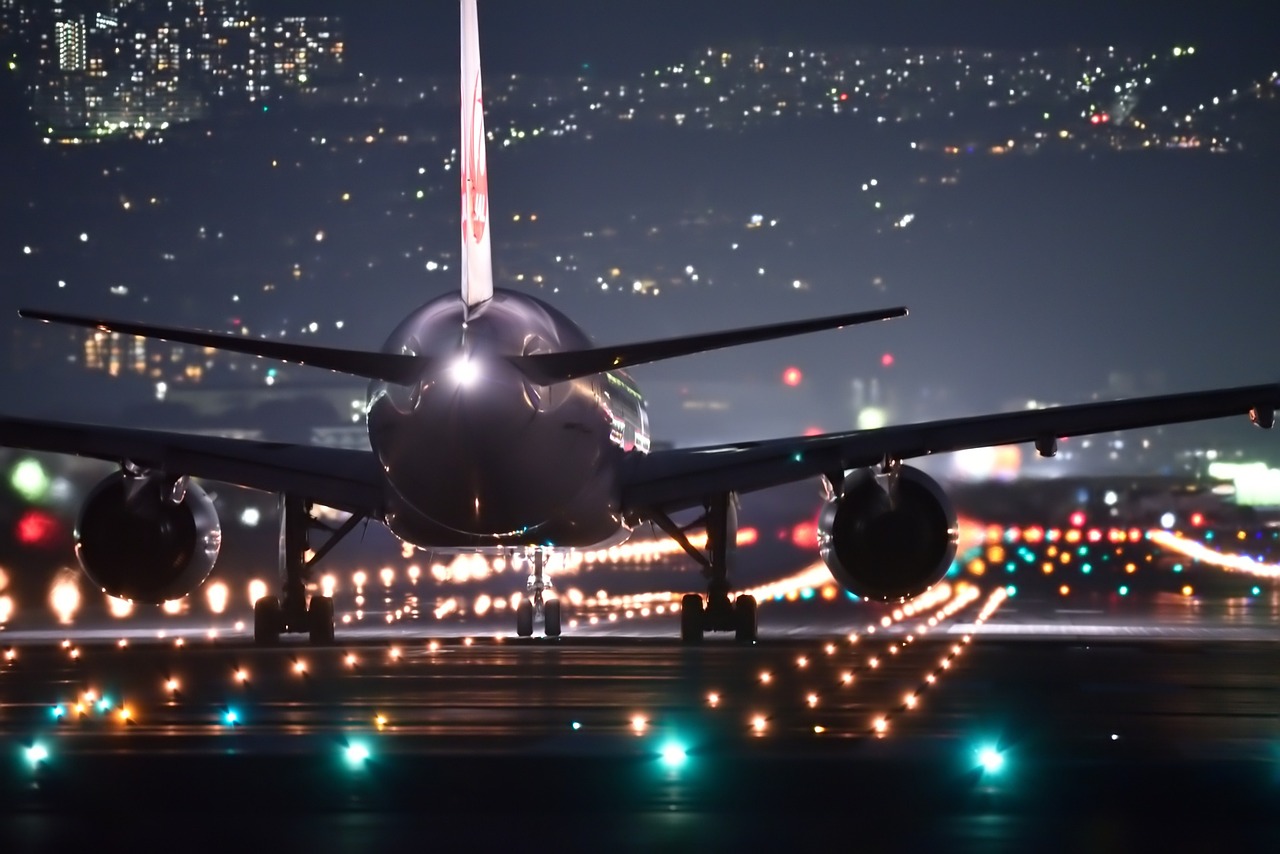 If you are still weighing up your career options, and you're not sure exactly what is the best path for you. It can be difficult to decide on your chosen profession. With automation threatening to kill off whole sectors of traditional work. And many industries cutting back amid uncertain futures It can be tough to decide just how future-proof your chosen career really is.
For those who want to keep their options open, engineering might just be their next best step. An engineering apprenticeship can offer you more than multiple career paths. It provides you with a stable future, too.
It might be tempting to think of engineering as an old-fashioned, one track role. But in fact, when it comes to the dramatic evolution of technology and industry over the last few years. There's never been a better time to get into engineering. A career in engineering offers unlimited possibilities if you're an apprentice, training to be an engineer or just considering your options.
Here are 6 of the most exciting engineering fields that will be growing for years to come.
Environmental Engineering
UN, EU and UK environmental targets are becoming more and more stringent to help eliminate climate change. It falls to engineers to come up with clever ways of designing and building the next generation of infrastructure, power generation and vehicles to be as green as possible. With more of a need than ever for the development of sustainable technology. And the management of these technologies to perform at their best. The field of environmental engineering has never been more relevant and is likely to be more in demand over the next few years.
Engineers who specialise in green projects from wind turbines to tidal barrages, waste-to-energy plants to biodigesters, will be in demand for decades to come. If you're passionate about the environment and want a career that can be as fulfilling as it is interesting. Then environmental technology might be for you.
Aerospace Engineering and Space Travel
Our small world is getting smaller. With more and more countries around the world developing markets for large numbers of aircraft for a diverse range of purposes. From commercial airliners to private helicopters, to military and cargo aircraft. There's a constant need in the engineering industry for those who want to specialise in aerospace. Working alongside other engineers and technicians to provide ever more streamlined ways for people to travel through the air. And possibly even into space.
It's estimated that the period between 2013 and 2031 will see a demand for 67,000 new aircraft driven by emerging markets in the Gulf and China. And that industry will require a huge number of talented young engineers to keep it up to speed.
Apprentices with a mechanical engineering focus and a penchant for innovation and creativity should take note! If you're a fan of physics and looking to extend your engineering apprenticeship into further training or qualifications. This area has plenty of interesting specialisations and projects to consider.
Healthcare
The world's population is still growing but it's also ageing. With record numbers of over-65s in the population, especially in the western world. At the same time, advances in miniaturisation and new materials such as graphene are allowing scientists to produce ever smaller and more sophisticated medical devices to help the human body as it grows older.
From surgical operations to sanitation systems, hospitals and healthcare are advancing at a rapid rate when it comes to technology. With life-saving technologies and machines being invented, installed and maintained every day, an engineering qualification is an ideal way to jump into the field of medical machinery.
As a biomedical engineer, you would help design the next generation of artificial joints, organ augmentation and replacements in a market that is steadily growing as our need increases. Apprentices with a flair for the biological can combine their passion for engineering with a chance to help change lives through medical advances.
From sanitation machines to life-sustaining technologies, surgical robots to alarm systems, there are millions of pounds worth of tech in the average hospital – all of which requires an engineer to continue to save lives. Are you up to the job?
Robotics
When you think of factories and production facilities, you might think of people working away on conveyor belts, putting together items or packing them ready for transport. But in today's modern world, many of the tasks previously relegated to people is now achieved through automation. With robotics and machinery doing all the hard work for you. Of course, those machines will need someone to repair them, maintain them and even update them. And an engineer is just right for that job.
Whether you're interested in robotics. You enjoy getting messy with machinery. Or you simply enjoy making things run like clockwork. Working in production is an excellent way to utilise an engineering apprenticeship to the max.
The management and programming of robotics isn't just limited to scientists and laboratories. In fact, robots have never been as close to being a part of day to day life than they are today. From huge automated factories to household and military applications.
Another area that's more tech-heavy than ever before, retail has fully embraced the digital age. With anything from self-scanning machines in supermarkets to the robotic sorting warehouses run by online retail giants. When it comes to keeping that technology running smoothly, ironing out any bugs and ensuring the job is getting done, an engineer can do it all and more.
Whether it's working on special software to create more efficient sales methods or the more physical jobs of installing new technologies. There are countless uses for an engineering qualification in retail.
Robotics is an ever-growing and changing field that is likely to need more and more engineers as it grows and evolves. If working with robots sounds like your dream job. Then an apprenticeship alongside these machines might be the perfect fit for you.
3D Printing
Another rapidly growing profession. 3D printing has gone from an obscure idea for making figures and non-working prototypes. To a way of creating complex, intricate working parts designed exclusively within specialised software and coding.
Where there are advanced machines, there's a need for engineers. And with machines now being designed to print anything from metal to glass, food to carbon fibre. There's never been a more exciting time to get into the 3D printing industry.
It's also not all about pencils and paper when it comes to developing new products. In fact, it's a must to have someone technically-minded on a development team. Ensuring that a product not only looks good but also does what its supposed to. From 3D printing to CAD software, engineering isn't always about working on existing products. It can be about inventing new ones, too.
If you want to be on the forefront of technology, then training to be an engineer is an excellent place to start. Offering you a window into entirely new fields and providing you with exciting work for decades to come.
Augmented Reality and Virtual Reality
If you're fascinated by computing and programming tools. And would enjoy working in a market that stretches from video games to neurosurgery training. Applying your engineering skills to the field of AR and VR can be the perfect way to immerse yourself in an increasingly intricate and important area of technology. VR is no longer limited to simple simulations, and it's not slowing down anytime soon. So specialising in engineering for this field could prove very beneficial for the future.
Engineering isn't always about working with heavy machinery and complicated circuitry. There has never been a higher level of technology in everyday places. One of which is the classroom. Schools and colleges are increasingly using VR and other cutting edge technology to give students the best education possible. You could work to develop new education-related services or, install and maintain facilities such as virtual classrooms, computer suites and more. Engineering is incredibly valuable in the schools and colleges sector.
Whether you prefer to be hands-on in the classroom or take a step back and work for a local council or even private education company, engineering is a must to ensure that students can learn and teachers can teach to the best of their ability.
If you would like more information on apprenticeships in engineering, contact us today and we can discuss it further.