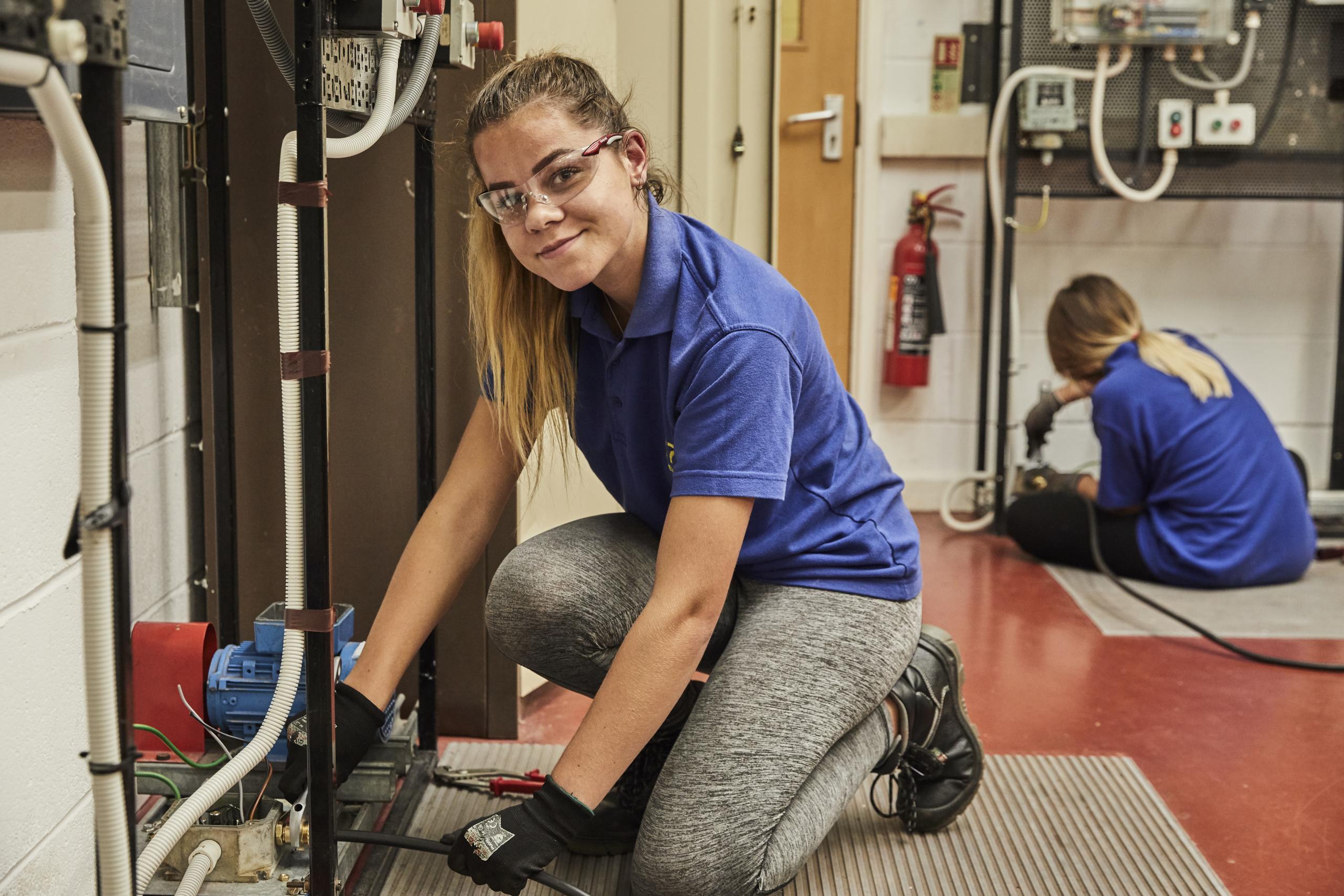 At the end of April, HM Chief Inspector of Ofsted, Amanda Spielman spoke at the annual Apprenticeship Conference.
In a wide ranging speech, she discussed apprenticeship standards, the impact of Covid-19 and her team's monitoring visits to assess the training and progress provided by employers.
Just as importantly she stressed the critical role that apprentices have on the UK economy – how they benefit communities and how they are enduring sources of individual and collective value.
In concluding her speech, she said: "As we navigate the economic fallout of the pandemic, on top of the skill and labour shortages we expect from Brexit, never have we been more reliant on a generation of apprentices to fill in the gaps and reinvigorate our economy.
"Increasingly, I think employers see apprenticeships as a valuable approach to recruitment. Particularly when working with a good provider, employers can develop their own staff, impart their professional culture and values, and future-proof their workforce."
It's something we endorse here at TTE. Not only do we provide training for our own constituent companies, but also for others in the wider chemical, petrochemical, process, power, paper, pharmaceutical, nuclear and oil and gas industries.
That's why we are regarded as one of the North West's leading providers of Engineering Level 2 programmes with whole person development being an integral part of the training. Our sponsored Level 3 Advanced Apprenticeships in Engineering and Laboratory Operations are outstanding too.
Don't just take our word for it – our last Ofsted report said so. Two of their key findings were:
Staff set very high standards for learners and apprentices; they expect them to attain excellence in their specific engineering specialism.
Learners and apprentices take pride in their work; they achieve consistently high standards on their programme and in their workplace.
Apprenticeship Levels
Apprenticeships are rooted in work based learning, with formal and theoretical learning taking place through a private training company, like TTE, or a college and they take between one to four years to complete.
The majority of time is spent working with an employer, and the rest at college or with the training provider, working towards a technical certificate or diploma or an NVQ or competency qualification.
Becoming an apprentice is the first step in starting a career, and for those aged 16, they offer an alternative to staying at school and traditional classroom learning.
It can be quite difficult knowing what level apprenticeship you can or should be applying for. It depends on what qualifications you have, and there are plenty of options for progression once you have completed your chosen apprenticeship.
Level 2 apprenticeships, often known as an intermediate level, are equivalent to five GCSE passes. To be accepted you are required to be enthusiastic, knowledge thirsty and have a reasonable standard of education.
After completing a Level 2 apprenticeship, you could move into full time employment in the company you completed your apprenticeship for; apply for jobs related to your training; or progress to a higher level apprenticeship with your existing employer or a new one.
Bottom line is, armed with a qualification you have unlocked the next level to your progression – Advanced Level 3, equivalent to A Levels. These are in turn followed by Higher Levels 4- 6, equivalent to a foundation degree; and then 6 and 7, equivalent to a BA or MA degree.
Here are TTE we concentrate on the first two levels. Below we tell you what to expect if you successfully enrol onto a Level 2 apprenticeship programme with TTE.
TTE Study Programme
The Level 2 programme is aimed at equipping talented young people (16-18) with the essential skills required to contribute to the ongoing success of the engineering sector.
Our programme is designed firstly to cater for applicants wishing to gain knowledge of essential basic or electrical or mechanical skills to aid entry into an engineering career. Secondly, it's here for applicants who may have been unsuccessful in landing a place on our Advanced Level 3 programme and so will provide the right experience and qualifications for a re-application.
Specific areas covered on the course are in mechanics: bench fitting, mechanical maintenance and mechanical assemblies and in electronics: wiring and testing, electrical maintenance and electrical assemblies.
Additionally, our enhanced learning offers some of those equally important but softer skills like CV writing, interview techniques, and health and safety training. Our training takes place at our Ellesmere Port centre where you will be working towards a City & Guilds level 2 NVQ.
At the end, if you've been the enthusiastic, committed student we expect you to have been you will be then be considered for interview with some of our employer companies and you may apply for the Advanced Level 3 programme the following year.
How to apply
If the above sounds good, then time to check the entry requirements. You need to be aged 16 and above, have five GCSEs grade 4-9/C or above (or predicted grades) which must include English, Maths and a science or equivalent. And of course, it almost goes without saying that you must have an interest in engineering, practical and/or science based activities. Check the application dates and get going!