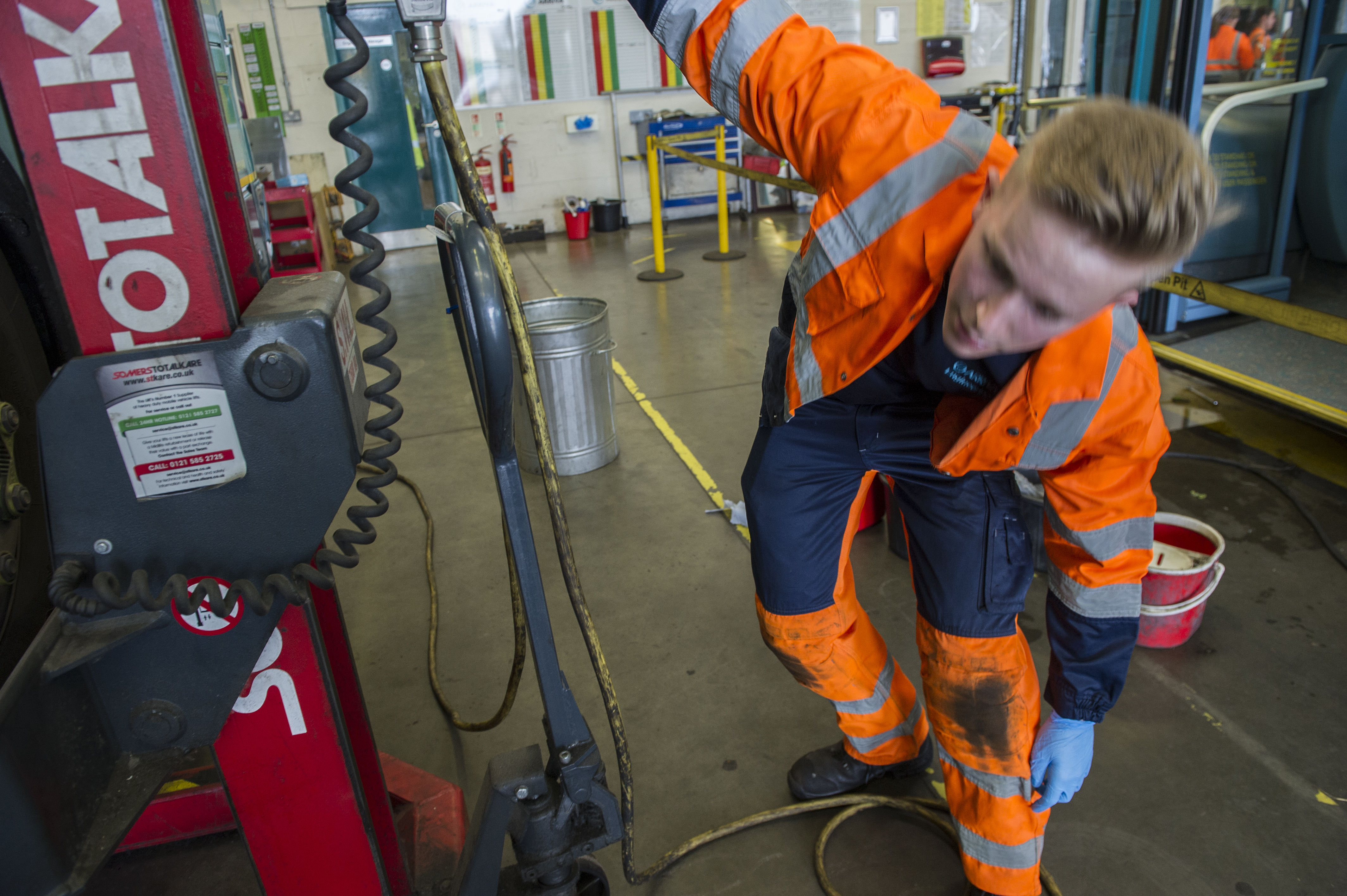 Engineers are always in demand across a variety of industries. Engineering is one of the most popular sectors for school leavers. Taking an engineering apprenticeship is a great way to enter the sector, and there are many reasons for school leavers to consider this option.
Reasons to Choose an Engineering Apprenticeship
One of the main reasons school leavers are jumping at engineering apprenticeship opportunities, is that they can earn while they are learning, and gain valuable qualifications throughout the training period.
There are hundreds of different engineering apprenticeships available in the UK. These can range from electrical or mechanical engineering, to working as an engineer with the process and manufacturing sector.
The energy, IT and telecommunications sectors always need engineers. And these roles can help build your technological skills. Other industries requiring engineers include, the marine sector which gives opportunities to work on boats or submarines. And the construction sector, which requires engineers for the creation of buildings. The aerospace, vehicles, and transportation sectors are also in constant need of qualified engineers.
Working as an engineering apprentice gives valuable "on the job" experience. It also allows apprentices to establish working relationships with some of the top employers in their region. Engineering apprentices will often have opportunities to work in a number of different areas of business. Enabling them to discover exactly where their strengths lie.
Many senior company directors and managing directors started off as apprentices. And because of this are very positive about the benefits of organisational apprenticeship schemes. This means it is quite possible for apprentices to rise up the corporate ladder into senior positions.
Women in Engineering
Girls are positively encouraged to take up engineering apprenticeships. As the UK Government wants to increase the number of women in this traditionally male-dominated environment. This has recently started to be recognised nationally. With many women receiving top industry awards.
Pippa Dressler-Pearson won the Apprentice of the Year Award at Southco Ltd for 2016 and is a design engineer, working on a variety of design and management projects for clients. And JCB's Holly Broadhurst was crowed top Higher and Degree Apprentice in 2017. Holly is a Design Engineer at JCB.
Applying with No 
Experience
Traditionally, apprentices did not need prior experience or education. You were not required to be in employment or have a degree to gain employment as an engineering apprentice in an organisation. Today this is not always the case. Apprenticeships are not always the entry level qualification they once were. And the higher apprenticeships will have tougher requirements for application.
However, this doesn't mean entry level apprenticeships no longer exist. There are always opportunities out there for people to apply for who have no experience.
How Can You Apply With No
Experience

?

Individuals in search of new career opportunities can submit applications to become apprentices. As mentioned above, an apprentice is not required to have any prior experience or education. As a matter of fact. Entry level apprenticeships are intended for those coming out of school, and for individuals who have lost their jobs, and are looking to switch careers.

In the case of engineering, apprenticeships in this field tend to have wide and far-reaching options. Electronics, construction, mechanical, and electrical engineering are all options for apprenticeships. An engineering apprenticeship calls for you to have a certain set of skills, or technical know-how in a wide range of disciplines and subjects.

Perhaps it is this need to have an increased skill set that has seen more learners opt to continue with their education. Instead of considering an apprenticeship in an engineering field after completing school.

Given that there is a broad range of speciality areas and disciplines possible in engineering. It comes as no surprise that many learners have been unable to narrow down on their preferred choices of suitable apprenticeships. These are apprenticeships that, if properly utilised, would help them to gain experience and knowledge in a broad range of areas.

Statistics have shown that engineering is one of the most competitive industries. And as such, it does pay to do prior research. But countries that have apprenticeships, like the UK, also have organisations and companies that are willing to accept applications from people with little experience. However, the experience level required to be an apprentice will be different depending on what the company requires.
What Apprenticeships Are Available
Apprenticeships are split into different levels depending on the experience required for the job. A potential engineer can apply for various levels of apprenticeships:
• Intermediate apprenticeship—this is on the GCSE level.
• Advanced apprenticeship—this is on the A- level.
• Higher apprenticeship—this is on the foundation degree level.
• Degree apprenticeship—this is on the Bachelor's degree level.
Essentially, what this means is that a person who starts an apprenticeship will get an opportunity to work, get experience and full engineering training, and also improve their engineering skills.
In addition to all this, the company providing the engineering apprenticeship may choose to support you by paying for your engineering degree, or by providing you with a bursary. Which will go a long way in helping pay for your education. That is quite an opportunity for anyone interested in the field.
How to Apply
A proper and formal application is required so that an organisation can consider your application. Potential employers may also consider your knowledge of mathematics and allied subjects. As well as your existing technical skills. Often, they will concentrate on the areas that they think will be essential during the course of your internship.
It is also important to keep in mind that employers have a right to perform additional tests that they may consider essential. The UK government is encouraging young women to apply for engineer training and apprenticeships in a bid to reduce the existing shortage of female engineers in the country.
Click here for more information on how to apply for an apprenticeship.
Tips for Making the Most of an Apprenticeship
Today's engineering workforce looks marginally different in comparison to 30 years ago. For example, greater flexibility means that training to be an engineer no longer means staying in the same job for life. Many engineering skills are transferable. And because of this, engineers are typically in high demand across a variety of public and private-sector industries.
There are now more women in engineering too. With female engineers continuing to innovate and bring expertise to the table throughout apprenticeships in North West England and beyond.
Of course, some practical tips are timeless. And those considering training to be an engineer should consider the following when enrolling in an apprenticeship.
1. Find a Good Mentor to Connect With
This might seem obvious at first glance. But partnering with an experienced role-model during the tenure of your apprenticeship will undoubtedly inspire you to perform better. When you're working with a team or a colleague who pushes you to perform to the best of your abilities. This will stand you in good stead as you embark on your career path.
Advice from experienced engineers is invaluable. Take note of the strengths of those teaching you and try to implement them into your own working processes.
2. Learn People Management Skills
While the practical aspects of engineering are incredibly important. The ability to manage a team is also vital in modern engineering, and there's a good reason for this. Science and technology are constantly evolving to the point where engineering processes change at incredibly rapid rates. For example, a project manager who started on their career path thirty years ago might not be 100% familiar with every current piece of technology at his or her disposal. But with the ability to manage a younger team who are up to date with current procedures. The entire project will succeed.
It is imperative as a young engineer to develop your practical skills and technical knowledge. But it's also wise to work on your management skills to create the conditions for a future generation of young engineers too.
3. If You're Unsure of Something, Ask a Question
Never be afraid of coming across as under informed if you aren't entirely sure of something. This is a general piece of advice everybody should take note of. But it's particularly important for engineers. In engineering, there is little room for mistakes. They can be costly, and even dangerous.
Over the course of your apprenticeship, there will be lots of things that seem complicated and difficult to understand at first. But as part of your education, it is your duty to ask questions. This forces you to consider every option. Pushes you out of your comfort zone and ultimately improves your abilities as an engineer.
4. Never Stop Learning
While an engineering apprenticeship might be the path to a qualification. One thing is for certain, it won't be the end of your learning journey. Continuous learning throughout your career is paramount if you want to remain relevant and at the cutting-edge of your industry. Education is just the beginning. An apprenticeship simply sets you up for a lifetime of learning on-the-job as a professional.
5. Diversify Your Disciplines
Innovation in engineering often comes from the cross-pollination of disciplines. For example, recognising that the properties of a tool or material from one industry could be useful in another can lead to innovative new thinking. And to be innovative, you need to keep up to date on as many industries as you can. In the information age, young engineers have access to data sets which can help them to further their careers. By constantly striving for modernisation and modification, new pathways are forged.
If this advice has whet your appetite for a career in engineering. Why not see what apprenticeships TTE Ltd has to offer? With an apprenticeship, there are no limits to what you can achieve. So come and see for yourself and prepare for an exciting opportunity to become a leading light in the world of engineering.