In this article we are going to explain what CCNSG safety passport training is. We will cover the difference between CCNSG National, CCNSG Renewal and CCNSG  leading a team safely.
So what is CCNSG safety passport training?
CCNSG stands for Client Contractor National Safety Group and is a complete necessity for certain speciality workforces. The UK engineering construction industry has for many years delivered a health and safety performance that regularly exceeds that of constructio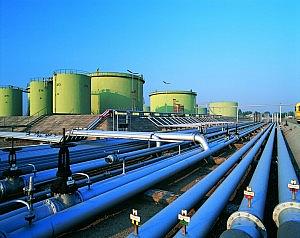 n as a whole. The CCNSG safety passport training scheme is a signi­ficant factor in achieving these results.
CCNSG Passport holders have enough knowledge and understanding of the risks they will face, to be able to work safely in engineering construction environments. Those applying for CCNSG are required, without exception, to attend approved training courses that are given by approved trainers and to pass a test. This lends it credibility and helps nurture real confidence. A CCNSG Passport is not just a badge, it is also a sophisticated and well established training scheme.
A three pronged route to confidence.
The CCNSG safety passport training scheme offers three courses, all aimed at instilling the highest standards of safety and confidence in those who take part. These are:
The National Course
The CCNSG National Course is a two-day course for basic site safety. The CCNSG National Course is valid for three years from the date of the course.
It covers the following objectives:
Safe behaviours at work.
Consequences of good/bad safety.
Health and Safety at Work Act 1974.
Risk assessments.
What is hazard?
What is risk?
Hierarchy of control.
As low as reasonably practical.
Fire safety.
Manual handling.
PUWER
Noise.
HAVS
Confined space.
COSHH
LOLER
Asbestos.
Working at height.
Site transport.
Signage.
Excavations.
Electric/isolation.
Environment.
Reporting/RIDDOR
CCNSG Renewal Course
The CCNSG Renewal Course is designed as a one-day refresher course for those who have already passed the CCNSG National Course. This has to be taken within three months of the safety passport expiry date.
It covers the following objectives:
The impact of an accident.
The importance of safe behaviour.
Legal framework.
POWRA
PTW
Good practice.
CCNSG Leading a Team Safely Course
CCNSG Leading a Team Safely is a one-day workshop designed to provide an essential introduction to managing small teams within the context of Health and Safety in the engineering construction industry.
The workshop covers key topics including:
How to communicate successfully.
How to lead a team successfully.
How to achieve safe outcomes.
Self-management.
How to work safely with others.
It explores these topics in an interactive way and the participation of the delegates throughout the day is a key factor to their passing.
The course is based around the concept of 'The Good Job' and structured into four elements:
The Team.
The Plan.
The Job.
Good Job.