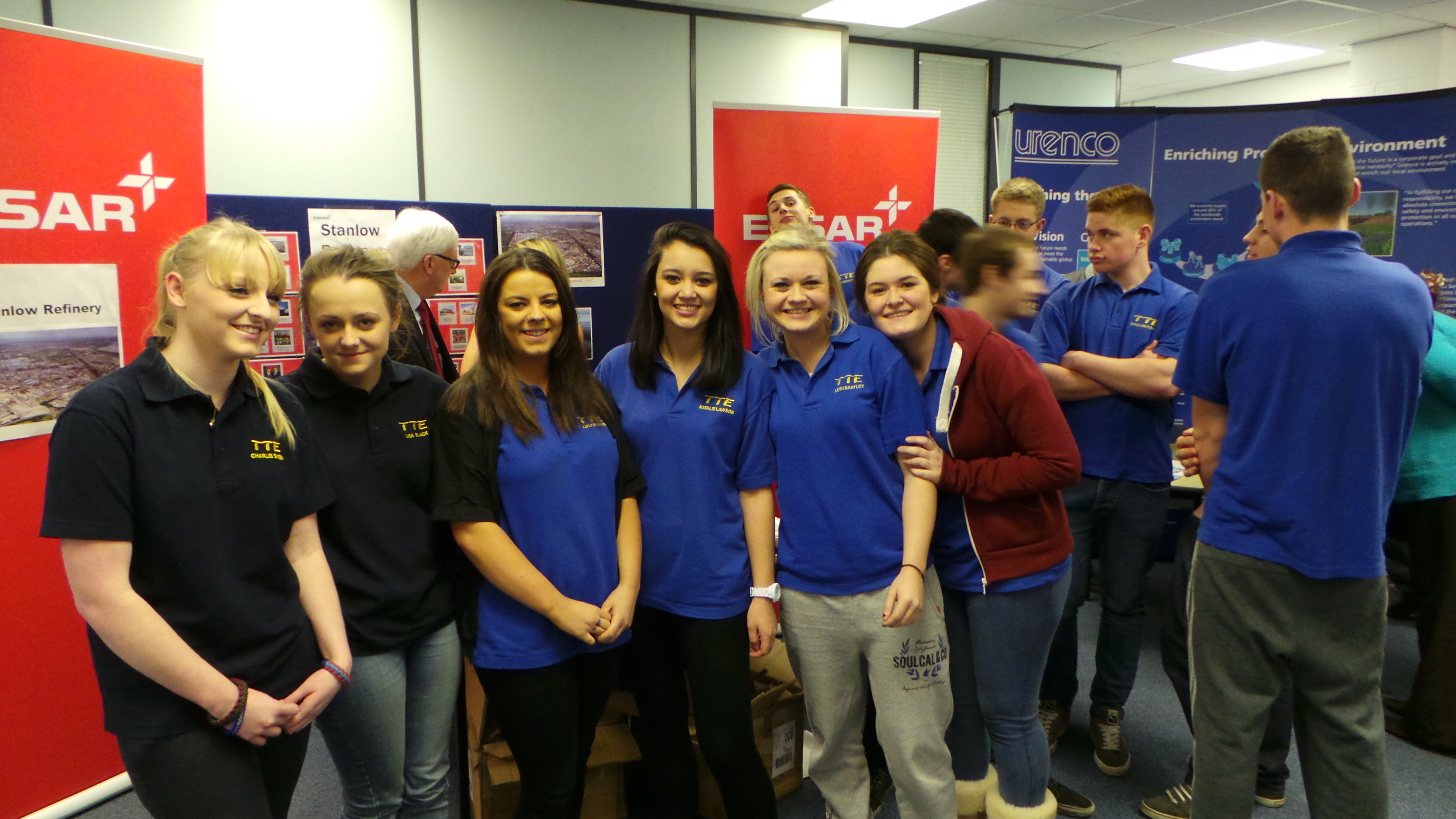 This month we are hosting our latest open evening offering you an excellent opportunity to find out not only why an apprenticeship might be for you but what we at TTE can offer you in the pursuit of a future career.
Those that take the time to visit our open evenings and to investigate the possibility of an apprenticeship are standing at a crossroads. There's no right or wrong route to take, but gathering information and becoming prepared when it's time to make that choice is definitely sensible.
Our open evenings are informative sessions designed for you to learn about our programmes, meet our teams, our teachers and our current apprentices and to have all your questions answered.
Why an apprenticeship might be the route for you
The two most popular study routes when a student leaves school are university and apprenticeships both of which offer unique benefits depending on personal goals, learning preferences, and career aspirations. It can be a difficult choice to make. Universities also hold open days for those who are considering advancing their learning to degree level. It's not better, it's just a different route. TTE offers apprenticeships for those who want to start earning while learning and offer a great alternative to three or four years of student loans and that delayed start in to the workplace.
There are lots of benefits to taking part in an apprenticeship scheme, starting with that word 'earn'. Being an apprentice means being paid to work for an employer while gaining qualifications and skills.
You will also receive paid holidays. Essentially it's a type of a work placement that combines practical training alongside ongoing role-related studies with financial reward. At TTE that split is 70/30.
You will immediately start to expand your skillset and benefit from hands-on experience, day-to-day learning from colleagues who will also support your professional development. You will be guided throughout your journey to ensure your smooth progress. At the end, at the end not only will you money in your pocket you will gain qualifications, those invaluable pieces of paper that testify to your skills, your competency, your employability.
Why TTE?
There are many apprenticeship providers, but what makes TTE stand out is our approach, it's around the concept of Whole Person Development. It's not only about making you work ready, it is also about developing your life skills and helping you to reach your potential as a person, encouraging you to be the person you can be. This is a key part of our apprenticeship programmes and which is fully appreciated by employers because they know they will be receiving individuals who can be trusted to be effective team players and who could become their next leaders.
You will find more information on this website, but in a nutshell, we take our apprentices out of the classroom into the great outdoors to have fun, yes, but importantly to develop long lasting life skills.
All TTE apprentices spend a week each year at Brathay in the Lake District participating in a range of outdoor pursuits and creative and mental challenges to gain deeper personal understanding and identify and practise new behaviours. And it works – nearly all of our apprentices who have been through our Whole Person Development progamme gain full time positions with their sponsoring companies.
So an apprenticeship provides you a foundation for future growth and learning and earning armed with transferable skills for life.
So, whether you're a student, parent, or career advisor this session is your gateway to discovering the possibilities within our apprenticeship scheme.
We help young people help to shape the world around them by finding their perfect pathway into their first professional role. It's something that we are pleased and proud to do. We hope to see you on November 13th.