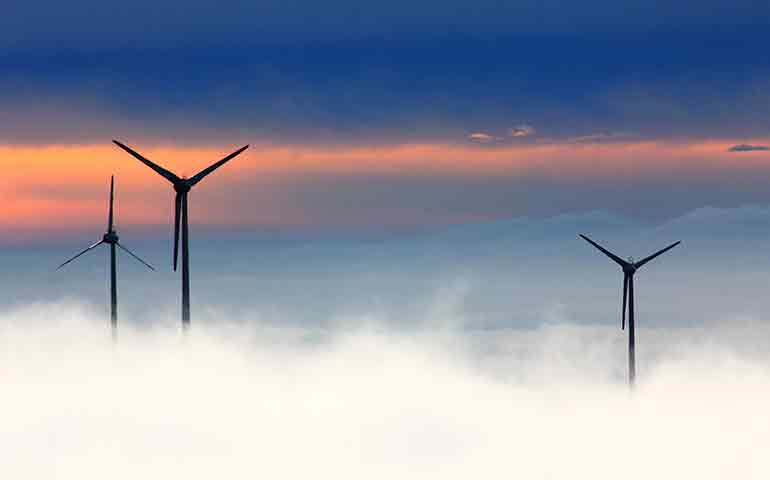 Not many days go by without a good news story on the jobs front in the renewable energy industry. This is itself is good news because the pandemic even took its toll on this sector.
In many ways engineering and construction jobs in the energy industry represent some of the most exciting career prospects, given that oil and gas exploration and extraction has not yet gone way – and nor will it for a few decades yet – while at the same time there is massive investment in the drive towards renewables, offshore and inland.
For the young wannabee, apprentice or graduate, with the interest and ambition there is work to be had, especially as in this uncertain world securing the UK's energy independence and industrial strength is now more important than ever.
As Ben Houchen, the Mayor of Tees Valley – where TTE has a sister operation – wrote in February about the potential impact the Russia-Ukraine war will have on energy in the future:
Little UK power comes directly from Russia. The problem is that much of Europe relies on Russia, and we in turn rely too much on Europe. Our over-reliance on European energy and other resources is now likely to push up UK prices. That has serious consequences for us all…"
And if he's having words like this published you can guarantee his peers in equally influential roles will be doing the same.
Lots of jobs
In Mayor Houchen's article in the Northern Echo he references the major wind turbine manufacturing investment from SeAH Wind, a £250m quarter-project creating an estimated 2,000+ good quality, well paid jobs.
It's a lot of jobs, but there's more. Again in February, the UK's underwater industry, currently valued at £8bn with a third of the global market share, has the potential to grow to £45 billion by 2035, creating an estimated 180,000 new jobs, according to the newly launched Global Underwater Hub (GUH).
The GUH promises to lead the transformation of this industry to deliver one of the biggest opportunities for revenue generation and job creation in the UK's sustainable recovery from the pandemic.
Meanwhile the Offshore Renewable Energy Catapult and ETZ (Energy Transition Zone) are co-investing and collaborating on a National Floating Wind Innovation Centre in Aberdeen. This £9m 'world first' centre will be dedicated to accelerating the commercialisation of floating offshore wind throughout the UK and supporting the incubation of new products, services and businesses within the sector.
The centre aims to support the development of a floating wind supply chain, increase UK content for new offshore wind farm developments in the future and facilitate the transition of technologies from other industries, such as oil and gas.
There's lots of news like this and it supports a report published in February a little closer to home. The report by Careers Wales which reveals more than 60,000 new green jobs could be created by the end of this year within the Welsh economy alone. The 'Impact of the Covid-19 pandemic on the labour market in Wales' report shows how the transformation towards a greener economy will lead to a growing eco-industry and, ultimately, to greater employment opportunities. 
The report shows that there is high demand for green jobs in areas such as energy efficiency and renewable energy as well as that green jobs on average paid £1,504 more than others, with green jobs averaging a salary of £26,644 per annum. This suggests that there is an opportunity for long term employment, that also makes a difference to you, your family, your community, your country and the planet.
What is the appeal of a job in this sector?
Anyone who works in the multiple disciplines of engineering and construction says much the same when asked about their job, namely the excitement of not knowing what they are going to be doing, day in day out. It's the element of unpredictability that makes their hearts beat.
It's an industry where you come to work, do something different every single day and have to constantly innovate. There are routine tasks that need to be completed each day, of course, but it's also an industry which is ever-changing and fast paced. Almost everyone who enters it therefore recommends it because they are providing an essential service.
There's also a massive skills shortage with people approaching retirement age and not enough people coming through to replace them, meaning a big opportunity with excellent pay, career progression and training – from the technical to leadership, from relationship building to self- development. How many people can say that it's rewarding to work in an industry that is beneficial to the planet and aligns with their own values?
The environmental transformation will expose skills gaps, offering wider job opportunities to the young people as well as for those looking to change their career or upskill and grow in their current role within businesses adjusting to a greener economy.
As Mayor Houchen says:
Now more than ever, we have to unleash the full force of all our assets – especially the many energy sources we can draw on in Britain… In a turbulent world, we need to get ahead of the game and move boldly to secure our future against whatever happens in a changing world."