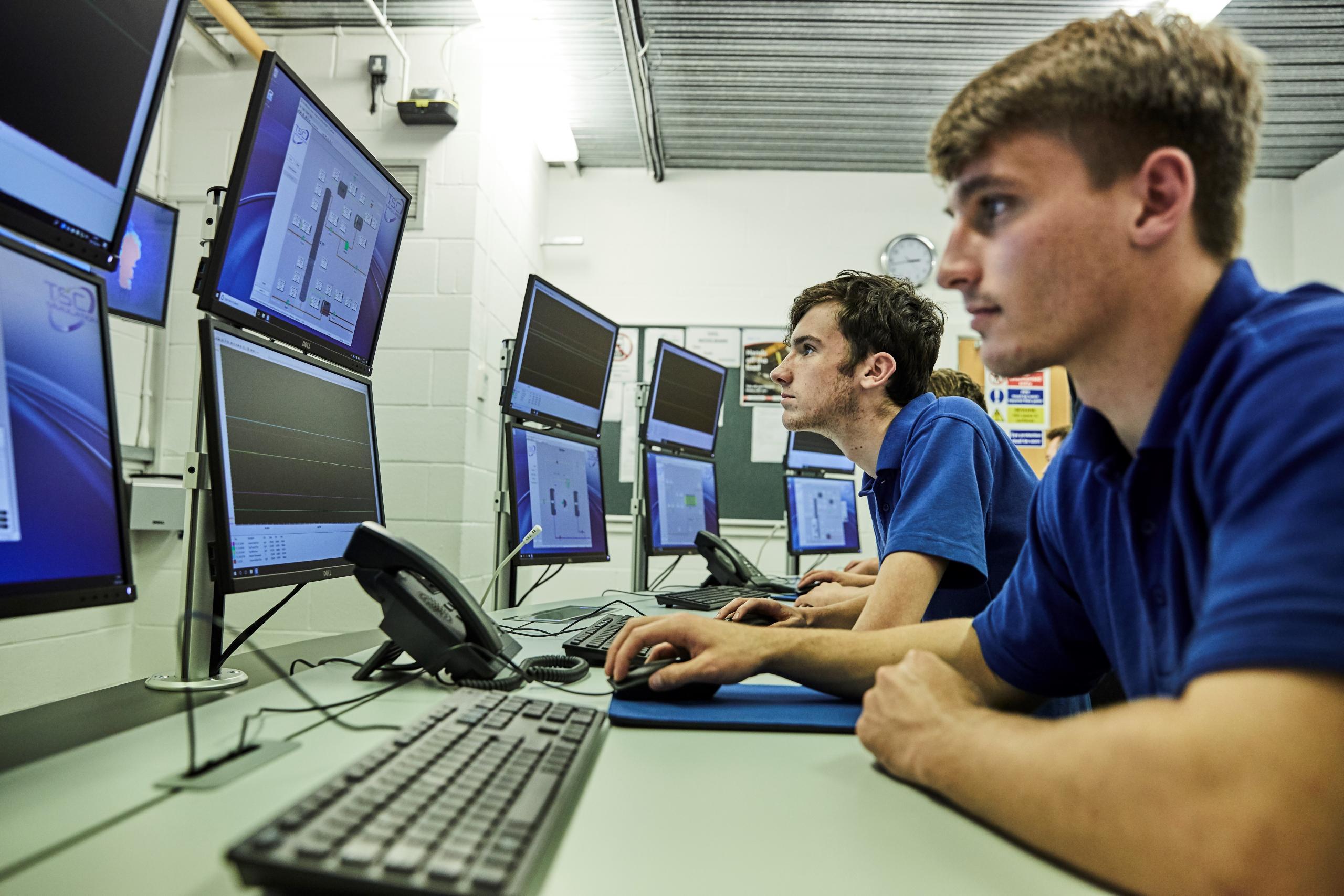 STEM (Science Technology Engineering Maths) subjects pervade every aspect of our daily lives and help shape the world we live in and because of this are a highly valuable part of our economy.
Yet a huge issue exists – the lack of diversity in the STEM workforce, in other words there is not enough female or black, Asian and ethnic minority (BAME) representation. There are a range of sources for figures to support this, but approximately under 30% of the UK's STEM workforce is female and the latest figures show that just 16.5% of engineers are women. BAME representation is even lower. A 2018 report by Engineering UK found that only 8.1% of men and women working in engineering were from a BAME background.
In order to achieve greater diversity, businesses must actively work to widen their talent pool, publicising their roles to a wider variety of people and encouraging them to apply. Apprenticeship schemes, like those at TTE, are an excellent way to tap into a rich seam of enthusiastic, diverse junior talent that may otherwise have been overlooked. To help address this, in 2020, the Government introduced the two-year T Level qualification described as a "vocational revolution" concentrating on education work placements which now include areas such as engineering, manufacturing, construction and digital and IT.
Catch them young
For any industry, encouraging diversity starts in schools, colleges and universities, which is also where positive perceptions of STEM careers are embedded. And they need to be.
A survey in October 2022 by the organisation Women in Tech found 22% of people think that the main reason women are being put off from a career in tech is early misconceptions from a lack of education in young girls. By seeing more female role models in tech, young girls will start to see IT as a realistic and attractive career option.
There were positives too, it found more employers are working on gender balance; businesses are trying to increase their gender diversity by promoting and recruiting more women; and post pandemic, flexible working is also becoming more common. In their survey summary, they wrote:
"Without a diverse workforce, technology as an industry is being held back. We live in a diverse world, and the technology teams are working to build will serve people from different cultures, backgrounds, races, genders and abilities. If our IT workforce doesn't represent these diversities, we can't expect products and services to be innovative and to serve the purpose to their full potential.
Across the country programmes are being established with the goal of encouraging young women and young black, Asian and ethnic minorities to fall in love with STEM. For example, Dr Udonna Okeke, an engineering lecturer at the University of the West of England, launched the BAME Girls in Engineering programme to encourage and inspire 12-14-year-olds through visits to local engineering and technology employers, and by offering mentoring from BAME women.
STEM subjects are exciting
And closer to home, Liverpool's InnovateHer is a platform that connects girls with real-life industry role models and helps them learn new digital skills. Its founder, Chelsea Slater, said: "There are many reasons why it's important to have diversity in the sector. First and foremost, the technology service or practice that we create is usually improved if a diverse range of people is working on it. Diverse teams creating something or problem solving generate better, more effective results by having diverse minds and experiences behind them. It's also proven that businesses are more profitable and more productive when they have a diverse workforce. And on top of all that STEM is just so exciting
because it can literally change the world."
TTE exists for everyone to meet their STEM potential no matter who they are or where they come from.