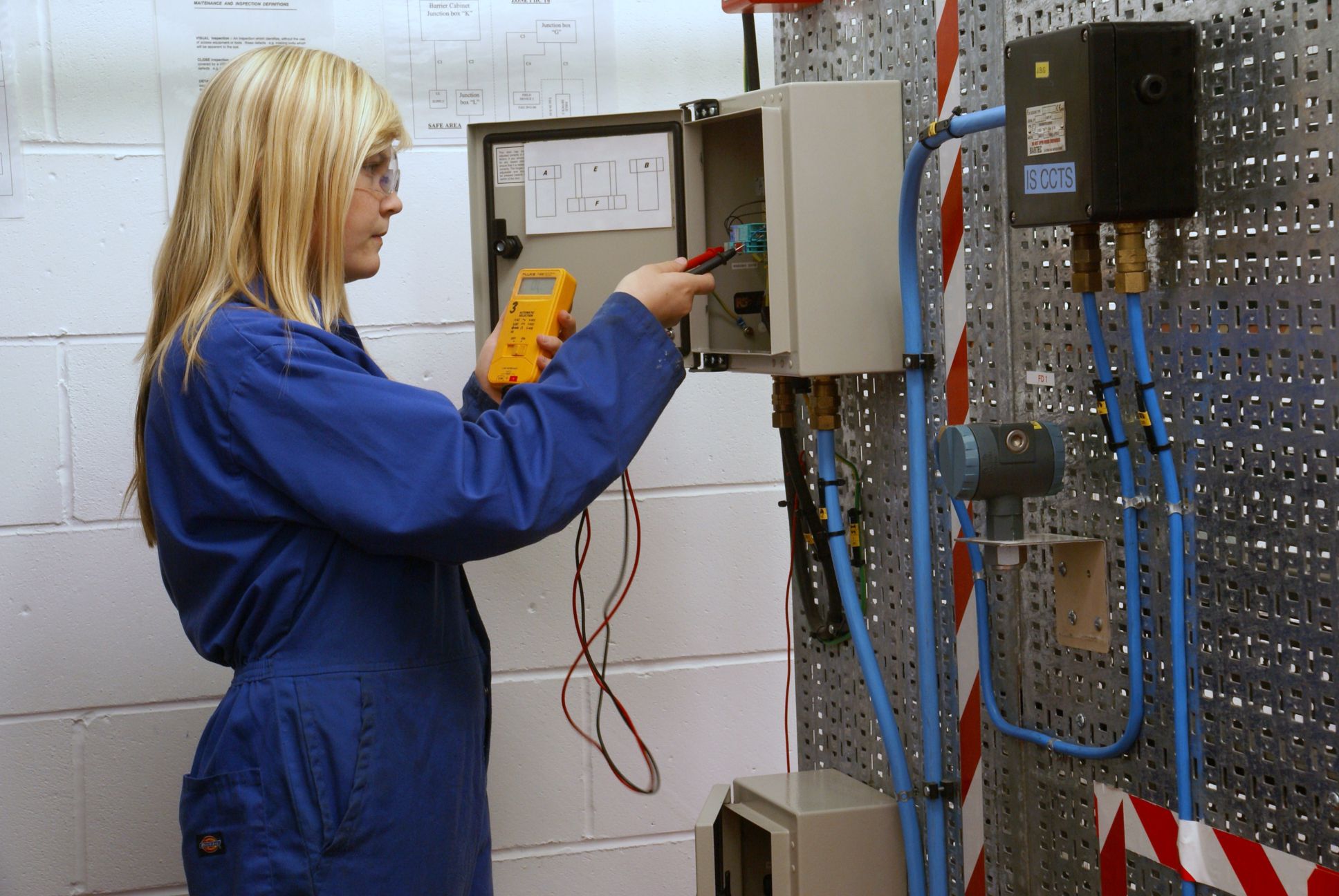 Each year in June, the International Women in Engineering Day aims to raise the profile of women in engineering, celebrate their achievements, and highlight some of the career opportunities available to women around the world. This year it takes place on 23 June 2023.
It's a day that the Women's Engineering Society (WES) has since 2014 used to shine a light on some of the amazing female role models in this sector and to encourage greater participation of women in engineering, because it's so needed.
Over the years progress has been made – when this annual event started only nine per cent of the engineering workforce was female which by 2022 had reached 16.5 per cent – but much more can be achieved.
There's a perception that being a woman in engineering isn't a normal path to take, but actually it can really accelerate a career because there is an opportunity to add something different to an engineering environment or a construction site.
Engineering is all about collaboration, teamwork and problem solving. Engineers design, test and create machines, structures and processes. They come up with innovative solutions to issues, helping to tackle some of the world's greatest challenges and as such engineering shapes the world around us, and helps make the planet a better, cleaner, safer, and more exciting place to be.
Skills shortage
Running alongside this is the fact that the UK is in the midst of a technical skills shortage meaning there are a lot of engineering jobs available which are not going to be filled anytime soon. In fact year on year, especially with the challenges of climate change and digital transformation, the numbers of vacancies will at the very least hold steady, but more likely grow.
That's why these days there is a greater emphasis on encouraging girls to choose STEM (Science, Technology, Engineering and Maths) subjects while they are at school, opening up routes in further and higher education to become an engineer and enjoy a varied and rewarding career.
Part of this drive to fill the skills gap is overhauling the perception of engineering as male oriented career. To overcome it, it's crucial for engineering candidates to be sourced from all parts of the population, including women. In fact without it, the shortage will always persist.
And there are lots of different types of engineering to consider, including civil, mechanical, electrical and chemical. The different areas are interconnected, meaning you could draw on several types of engineering in a role, or work very closely with engineers from other disciplines.
Do some research
There are also many initiatives in place run by organisations like WES, EngineeringUK, the Institution of Engineering and Technology, as well as the UK Government, to name but a few, and if more inspiration is needed, there are so many resources and encouragement provided by all of these easily available on the internet.
Apprenticeship schemes are what TTE provides and they are proving a successful way of nurturing new STEM talent and bringing more people into the sector.
TTE offers up to two years of broad-based or core training that progresses onto site with your employer. You will specialise in one of the following disciplines: Process/Manufacturing Engineering; Electrical Engineering; Instrumentation; Mechanical Engineering. Whichever you might choose, at a course's conclusion the world will be your oyster.
So if you are a young woman or a parent of a young woman reading this, you can help secure your future or your girl's future by considering the opportunities at TTE – a college on your doorstep, rated "outstanding" by Ofsted – which will lead to qualifications and a great chance of landing that well paid job of your dreams.