Apprenticeships V University Degree Infographic
We have created a useful info graphic that compares data regarding going to university and getting a degree, versus training towards a qualification through an apprenticeship.
This info graphic looks at factors such as how much debt you should expect to accumulate in the process and the chances of having a full time job once you have competed your studies.
Read on and see if an apprenticeship would be ideal for you.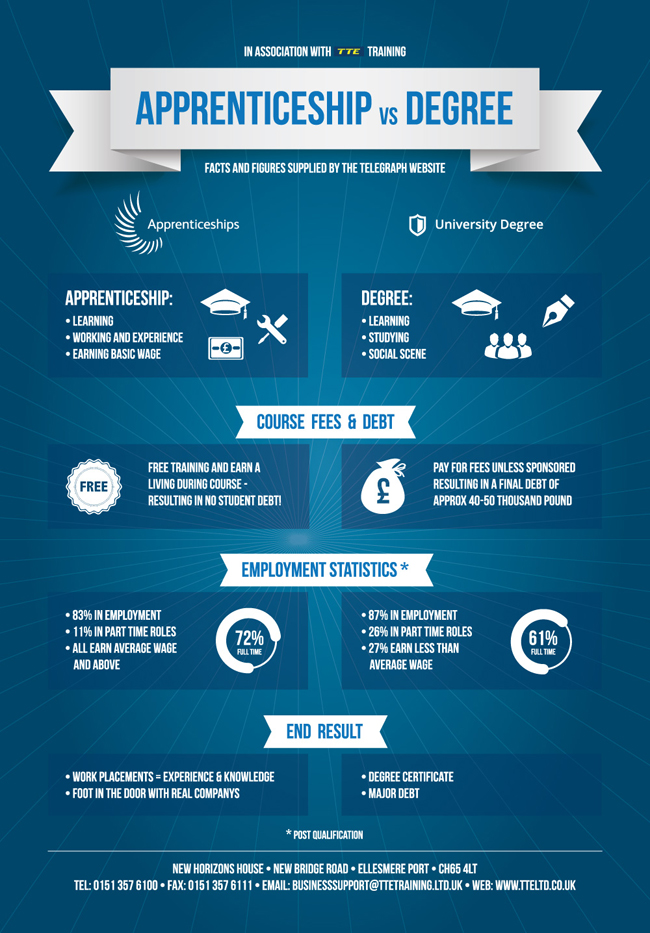 Feel free to share this info graphic with your friends and make sure you like it on Facebook and share it on Twitter.
‹ Back to News
---